Commentary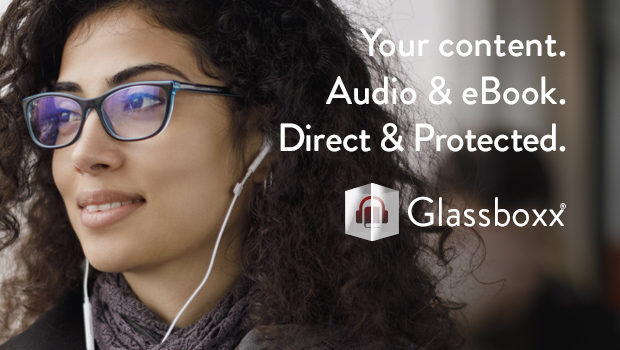 2020 Vision
A look back on last year in publishing and what might be coming down the line . . .
After what seemed like an interminable January, and we move deeper into 2020, it's a good time to reflect on the last decade in publishing. The 2010s were characterized by huge change in the way that readers find, buy and consume their books, and by upheaval for publishers and booksellers as the industry sought to respond.
But as we look ahead to a new decade, things feel noticeably calmer in publishing. After years of turbulence, the digital revolution has settled down, with eBook sales establishing a solid and consistent level—crucially without cannibalising physical copies. Nielsen BookScan's research shows that print sales nudged up 2.4% to £1.7bn in 2019—the fifth successive year of growth, and the highest figure since 2010. Just as it was ten years ago, the list of the bestselling print books of 2019 was a familiar combination of commercial fiction, big-name children's authors and cookbooks.
This renewed confidence about print books is mirrored in the retail sector. The Booksellers Association says its membership has increased for three years in a row now, thanks to a steady flow of new independent bookshops. Against the backdrop of very tough trading conditions on the high street—which has led the British Retail Consortium to suggest that 2019 was the worst year for retail sales growth in 25 years—this is a remarkable achievement.
It was a year of consolidation in several other ways. The Bookseller's analysis of 2019 suggests that backlist sales were particularly strong, reaching nearly £1.1bn. International sales held up well too, though that was partly thanks to the weak pound in 2019. Independent and specialist publishers continued to flourish in the niches of the market.
This is not to say that 2019 was all plain sailing—or that 2020 won't be without changes and challenges. One seismic shift that is sure to continue this year is the move towards audiobooks, with smartphones, digital downloads, streaming platforms and podcasts all powering a renaissance of the spoken word. Figures from the Publishers Association's Yearbook suggest that audiobook sales are rocketing at more than 40% a year, and publishers will be investing heavily in recording studios and audio promotion this year.
There will be plenty of other digital issues to grapple with, like subscription and rental models in some areas of publishing. Beyond the trade, academic publishers have a lot to occupy them, led by the continuing debate about Open Access. Not for the first time, educational publishers will be having to cope with very tight budgets in schools. All publishers will be waiting to see the impact of Brexit on trading partnerships, the domestic economy and freedom of movement around Europe.
But given all the upheaval of recent years, many publishers will be looking forward to 2020 with more certainty and confidence than for some time. The basic principles of successful publishing remain reassuringly the same: to give people what they want to buy, when they want it and however they want to read it. And perhaps more than ever before in 2020, that is going to be direct from source.
While bricks and mortar booksellers and internet retailers are well placed for more growth, consumers also expect to engage direct with the creators of content—both authors and publishers. They demand professional, content-rich and mobile-friendly websites as a matter of course now, as well as engagement across an array of social media platforms.
Editor's note:
"But as well as browsing, we're finding that publishers are increasingly expecting to be able to cut out the middleman – allowing their readers to buy direct. 
With publishers giving up so much control and Amazon being the makers of their destiny, it makes sense that the tide is turning towards a more direct approach – and about time, too! It is both fairer and more sustainable for publishers to have more control over their own revenue streams. What better way than to market through the media channels they do have some control over? Publisher websites and social media are a big part of this, but set to become an even more prominent stream of revenue are author's own websites and their respective social media channels. Readers know their favorite authors, but can seldom name their favourite publisher – so it makes sense to make use of this.
Does 2020 mark the beginning of Authors to Consumers (A2C)?" 
Darin Brockman
Firsty Group Founder & CEO
Firsty can help publishers to make the most of these opportunities, by developing ecommerce-enabled websites from the ground up, and via our Glassboxx solution, which can support those soaring audiobook sales too. Going direct to consumers in this way makes for better engagement with readers, sharper marketing and a better margin on sales—three things that will all help publishers to enjoy a successful 2020.