Commentary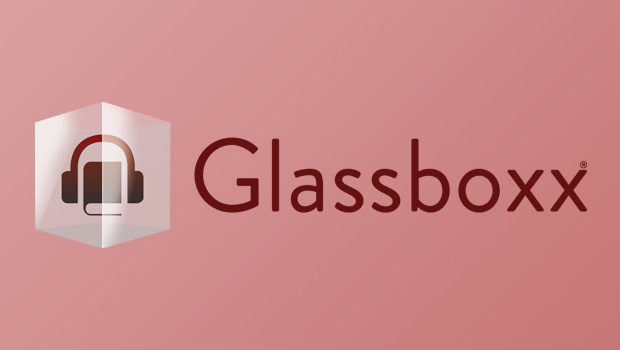 Change, challenge… and opportunity?
Editor's note:
The last month has seen publishers and booksellers alike seeking to quickly adapt to new ways of working, amidst a rapidly changing landscape. 'Pivoting' is very much the word of the moment.
The great irony is that, at a time when the public is forced to spend more time at home – craving more reading material, and distraction from real life – it has become harder to get printed books to this audience.
And so digital sales have rocketed. eBooks, audiobooks – content pushed through apps – have grown exponentially over the last few weeks – and we've been fielding a huge surge in demand for a direct to consumer digital content offering, since late February. Integrations of our Glassboxx fulfilment solution have really taken off, with publishers pushing out eBook and audiobook content at discounted rates – or, very often, completely free – through the apps on iOS and Android.
And it's worth stating – we've waived all download costs/commissions on free content pushed through the service for a 6-month period from March 1st, in light of the current climate.
Secure fulfilment to a content-hungry audience – drop us a line if you'd like your eBook and audiobook content added, and one of the team will get in touch to sign you up!
In the meantime, as the Twitter hashtag goes, #stayhomeandstaysafe…
Darin Brockman
Firsty Group Founder & CEO
---
The coronavirus pandemic is creating unprecedented upheaval in publishing. But it has also highlighted the huge value of books, and might change the way we think about how they are sold
These are very strange times in publishing. People and businesses right throughout the content creation and supply chains are facing the biggest challenges most of us have ever known, and there is a general acceptance that things will get tougher before they get better.
Of course, the health of everyone in publishing is the most pressing concern, and we hope that you and your families and colleagues are keeping safe and well. Beyond the effect on individuals, the coronavirus pandemic has created seismic shifts in the way we all operate in publishing—and some of the changes will reverberate long after the immediate crisis has passed.
The upheaval started with the cancellation of The London Book Fair, which caused huge disruption for those of us hoping to meet with friends and partners across publishing, from both in the UK and further afield. Sometimes it is only when events like these are taken away from us that we understand their significance to our businesses and relationships.
Since then the impacts have snowballed. Publishers have been forced to close offices and adapt very rapidly to working from home, with all the logistical difficulties that entails. Events, launches, festivals and prizes have been cancelled. Booksellers have shut their doors, Amazon and other big online retailers paused the supply of books to prioritize other items, and some distributors have now freezed operations as well.
For publishers, it has created huge upheaval to workflows and publication schedules, and a significant contraction in their routes to readers. Many of their staff will now be trying hard to juggle work and personal lives, and feeling anxious about the future of their businesses.
But in amongst all the challenges there have been a few reasons to be optimistic about publishing's ability to ride out this crisis. First and foremost, it has reminded us of the importance of books and reading—both as a means of relaxation during times of isolation, and as a way to make sense of the situation. As Nielsen BookScan recently reported, paperback fiction sales have jumped and eBook sales have also risen as people seek quick and convenient access to content in their homes.
The industry has responded very nimbly to these new challenges and new demands. Authors and independent booksellers have seen an outpouring of support, and publishers seem by and large to have adapted to home-working very well—so much so that it may become a more common mode of working once the crisis is over. They have found novel ways to promote content online, especially via social media, and used digital conferencing to replace some of the conversations that were lost at The London Book Fair.
The crisis has also prompted some fresh thinking about the ways we get books into the hands of readers. With many distributors now closed or running understandably reduced operations, the logistics are changing – there is now an increased need to shorten the chain and get books to readers more efficiently than ever before. One particular side effect has been to highlight the value of going direct to readers via publishers' own websites and social media channels including those of the authors. Many content creators will have seen a spike in traffic to their sites in recent weeks, as people hunt for books away from their usual sources like the high street or Amazon. Being able to supply books to them through professional ecommerce solutions gives publishers a competitive advantage—not to mention benefits like improved margins and closer connections to readers. While publishers remain hugely supportive of all sales channels—and of independent bookshops in particular at this point—they might well emerge from this crisis with a greater appreciation of going direct to consumers. Adding digital to publisher websites is the easiest and most accessible way of connecting directly with consumers, and we specialise in making this process as streamlined as possible.
For now, it is to be hoped that support from both government and book buyers will be enough to tide businesses over until better times. We sincerely hope that will be the case, and wish you all the very best for the weeks and months ahead.