Commentary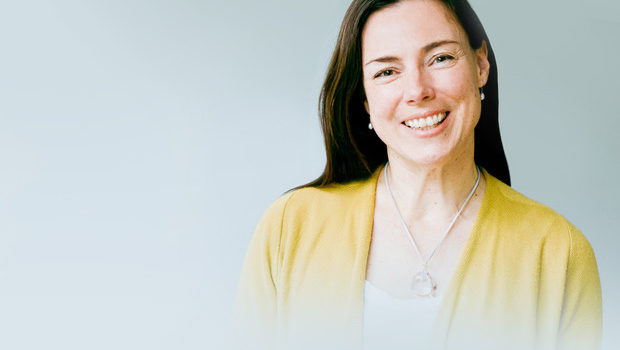 What 'relevant and valuable content' means for your brand and customers by Alison Jones
'Marketing is no longer about the stuff you make, but about the stories you tell.' – Seth Godin
If you've been following this series, you'll know that we're basically deconstructing the CIM's definition of content marketing—'the marketing and business process for creating and distributing relevant and valuable content to attract, acquire, and engage a clearly defined and understood target audience—with the objective of driving profitable customer action'—and seeing how the component parts work so that you can assemble an effective strategy for your own company. We started with the end: 'profitable customer action'–'WHY' you're putting the content out there in the first place. Then we looked in depth at the 'WHO': the 'clearly defined and understood target audience' for which you're creating content. Today it's time to focus on the 'WHAT'. What does 'relevant and valuable content' mean for that action and those customers?
In terms of the various kinds of content you can put out, the possibilities are virtually limitless. Here's a checklist I use with my clients, but it's not exhaustive:
| | | |
| --- | --- | --- |
| Anecdotes/Personal stories | Guest post/article | Q&A |
| Animation | 'How to' guide | Quiz |
| App/game | Illustrated quote | Reports |
| Artwork/illustration | Industry round-ups | Review |
| Audio book | Infographic | Screen capture |
| Book | Interview | Slide deck |
| Blog post | List | SMS |
| Cartoon | Live-streamed video | Survey |
| Case study | Manifesto | Talk/presentation |
| Challenge | Meme | Templates |
| Checklist | News updates | Testimonials/endorsements |
| Curated content (e.g. links) | Newsletter | Twitter chat |
| Dataset | Online courses/eLearning | Twitter story |
| Debate | Online summit | User-generated content |
| Demos | Photographs | Video/Vlog |
| Diagram/model | Podcast | Webinar |
| eBook | Polls | Website |
| Email sequence | Poster | White Paper |
| Feedback | Predictions | Worksheets |
| Flier/brochure | Press releases | Workshops |
Some of these are straightforward to implement (you can take and post a picture in seconds), others, such as animations or White Papers, are more demanding, time-consuming and expensive to create. Like any business decision, it all comes down to return on investment, and you can only measure that once you're clear what return you're looking for.
But whatever form your content takes, it must find the sweet spot where your distinctive brand story fits with your customers' needs and wants, which is why it's important to do all that work on the 'WHO' up front.
Here are some questions to get you thinking:
YOU
What's your brand story? This is a succinct and distinctive summary of the difference you make in the world and why it matters, typically embracing purpose, actions, impact and ambitions. Here are a few examples:

GoPro helps people capture and share their lives' most meaningful experiences with others–to celebrate them together… The world's most versatile cameras are what we make. Enabling you to share your life through incredible photos and videos is what we do.
Beats brings the energy, emotion and excitement of playback in the recording studio back to the listening experience. It has introduced a new generation to the possibilities of premium sound entertainment.
Warby Parker was founded with a rebellious spirit and a lofty objective: to offer designer eyewear at a revolutionary price, while leading the way for socially conscious businesses.

What's your company's personality–your tone of voice, your way of being in the world?
What content can you create, curate or repurpose consistently to tell that story in a way congruent with that personality?
What platforms, channels and formats best suit your brand story, your corporate personality, your resources and your market?
YOUR CUSTOMERS
What questions are they asking?
What can't they easily find elsewhere?
How do they prefer to consume content?
Where are they, online and off?
And then bring it all together:
Where do your strengths and the opportunities out there intersect to create the space for a distinctive content marketing strategy?
If you can create a brand story that excites not only your customers but your employees too, that's a double win: remember that although you're putting content out into the world to serve customers, every member of your organization is potentially a powerful partner in sharing that content, and ideally in creating it too.
Next time we'll start to look at implementation: once you're clear on the WHY, the WHO and the WHAT, HOW do you go about bringing it all together into a working content strategy?
Alison Jones, MA, MBA is a coach, content consultant and publisher passionate about supporting people and books that make a difference.
Email: thealisonjones@gmail.com
Web: www.alisonjones.com
Twitter: @bookstothesky