Commentary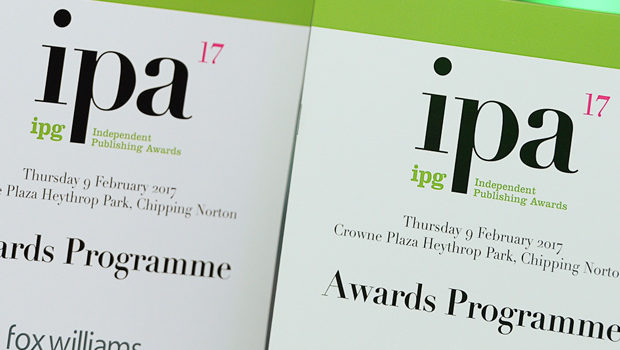 Turning browsers into buyers. Highlights from the IPG Spring Conference.
Find your readers, engage them and sell. It's a simple enough three-point plan for publishers, but as the IPG's recent Annual Spring Conference made clear, it's easier said than done.
The packed Conference showed the independent sector to be in robust health, full of passion, ambition and creative publishing. The winners of the IPG's Independent Publishing Awards highlighted many examples of digital innovation too—from overall winner Edward Elgar's hugely successful Elgaronline platform to Bloomsbury's Fashion Central portal to How2Become's energetic online marketing. These three independents have set the standards—so what can other publishers do to master that three-pronged mission?
First, the finding. As several Conference speakers pointed out, sitting back and hoping people will stumble across your books isn't enough any more. Instead, publishers need to work out what it is that their potential buyers want—and, just as importantly, how they look for it.
In the age of digital discoverability, this means staying right on top of the workings of Google and other search engines. Glynn Davies of Pi Datametrics told the Conference about some of the ways in which search handling is changing, including a move away from conventional keywords to prioritise 'conversational' and voice-led searches. A fifth of all mobile-based queries are now made by voice, which makes it important to remember how people talk when they want to find out about something, as well as how they write.
As Davies put it: "Search engines are learning to think like us." It's a slightly unnerving thought perhaps, but if publishers can adapt their SEO strategies—and make smart use of search analytics to work out which of those strategies are working and which can be improved—then they will be able to lead people to their content more quickly.
Next, the engagement. The key here is to personalize rather than generalize, producing content that connects with people on a one to one basis and a meaningful level.
A Conference masterclass on this came from Joe McEwan, head of brand at drinks company Innocent. In an example of something the IPG's Conference does very well—bringing in speakers from other industries to share their experiences and successes in a way that is relevant to publishers—McEwan emphasized the need to talk to customers on social media in a lively way that reflects the personality of the company. Innocent is determined to maintain the mindset of a small business, even if has grown into something much bigger, and it tries to keep the gap between those doing the selling and those doing the buying as small as possible. For publishers who want to build their brands and exposure, it is sound advice.
Another powerful way to engage is through video. Consultant Alex Shaw cited research showing how video has become much the most effective way to reach people online—but also how it has a very short amount of time to capture viewers' attention. People will quickly decide if the content they read and watch online is worth their time, he said. "What our websites are really for is to add value to our customers' lives… so tell them quickly what you do and how you can help them."
Having found and engaged customers, last comes the hardest bit of all: selling. Converting interest into hard cash is what makes or breaks publishers, especially when there is so much competition for people's leisure time now. But the Conference had plenty of good news on this front, with Hazel Kenyon of Nielsen Book showing how print sales—and children's books in particular—enjoyed a renaissance in 2016. Booksellers are on the front foot: James Daunt talked of Waterstones opening more stores, and Andy Rossiter of Rossiter Books discussed a "new breed" of independent shops that are social hubs and event spaces as much as they are bookshops.
But perhaps the biggest growth prospect for publishers lies in direct to consumer channels. These have opened up new avenues for many independent publishers lately, especially for those operating in specialist niches and who know their communities intimately. Several Conference speakers noted how D2C ecommerce has added a new string to their bow, bringing them closer to their buyers than ever before. But it can only work if the actual purchase process is as easy as possible—simple, secure and mobile friendly. As Alex Shaw put it: "You want to help your visitors accept your offer with the least worry and effort."
Building websites into places that capture and engage people and then turn their curiosity into buying books is tough. But as the IPG's Conference showed, for publishers who can pull it off the sales opportunities over the next few years are only going to increase.
To learn how Firsty can help publishers create compelling, ecommerce-enabled websites, click here.