Commentary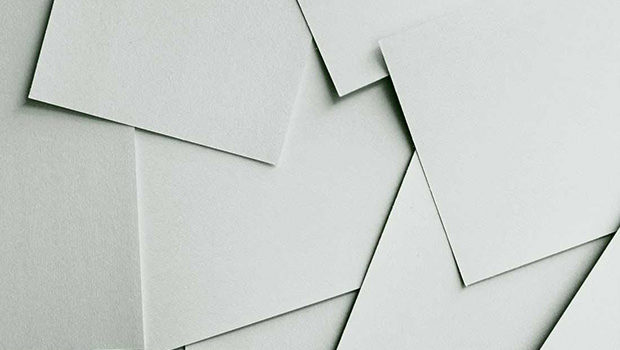 Turning the Page on Reading Habits
Editor's note:
Last month we spoke about how the industry has adapted to new ways of working – the ways in which publishers, bookshops and various other organisations have found creative ways to reach readers, as well as how the industry has adapted in itself, with everything from business meetings to literary festivals finding themselves online. This month, we're exploring how consumer habits have changed – both in terms of the kind of content we are consuming, and how we are getting it.
With statistics coming in from every corner on both print and digital sales, and year on year comparisons being made as the high street and its bookshops become busier, it is becoming apparent that there is no easy way to predict how the rest of the year will pan out for publishing. What we can see however, is a definite shift towards digital content, and with that, a great opportunity for publishers to engage with readers also.
Darin Brockman
Firsty Group Founder & CEO
---
The Covid-19 pandemic has caused two important swings in the way people buy books—and their new habits could last long beyond lockdown.
As publishing emerges from lockdown, all of us are coming to terms with some seismic changes in consumers' behaviour. And it is already clear that the pandemic has accelerated two important movements in people's book habits: from print to digital reading, and from retail to direct buying.
Increased interest in eBooks builds on a notable shift in their favour in 2019. The Publishers Association's just-published Yearbook shows that sales of publishers' digital consumer content—mostly eBooks and audiobook downloads—increased by 4.6% to £336m in 2019. That is comfortably ahead of 3.3% growth in print sales, and means that digital accounted for nearly a fifth of publishers' total consumer sales last year.
The trend is even more apparent in academic and professional publishing. Here, digital formats like online subscriptions, databases and learning platforms, as well as eBooks and e-journals, accounted for 70% of all sales in 2019—up by seven percentage points in four years. In the global educational publishing sector, UK companies' growth was even sharper in 2019 at 24%.
We can expect all these digital sales numbers to go even higher by the end of 2020. The pandemic has prompted many consumers to choose digital content over print, with its ease of delivery appealing at a time when bookshops were closed. Nielsen BookScan reported in May that 18% of consumers were reading more eBooks in lockdown.
The transition will have been even faster in academic and educational publishing. With universities and libraries closed, more students and academics have used digital content for their research and teaching. And after the closure of schools, teachers and parents have scrambled for digital resources to support children's learning at home.
This has been a time of contemplation and self-educational reading too, largely because readers have the time to do it. Throughout the recent Black Lives Matter Protests, we saw a surge in related non-fiction. While people were protesting racism, they were also reading about it. On the most recent New York Times list of best-selling non-fiction in eBooks and print, four of the Top 15 titles address racism. Books on anti-racism dominated Amazon's kindle best-sellers list in June.
Not all of this fresh interest in digital content has come at the expense of print books. Nielsen BookScan says the UK's print sales grew sharply year-on-year once bookshops reopened, which confirms there is still a huge interest in print and bricks and mortar retail. And as the UK continues to emerge from lockdown, there may be something of a pendulum swing back to print. But it seems very likely that many of those who have read books digitally for the first time in lockdown will continue to do so.
An increase in online browsing during lockdown has led to the second accelerated change in book buying patterns: acquiring content direct from publishers. Accurate data here is harder to come by, but our anecdotal evidence is that publishers have seen traffic to their websites and social media platforms soar. Our Glassboxx solution, which allows publishers to sell e-books and audiobooks direct to consumers, has helped to turn that interest into sales.
Why are more consumers choosing to go direct to publishers? Some people are driven there by a desire to get closer to the authors and publishers they like. Others have come because they recognise the damaging impact of the pandemic on small presses in particular, and want to help. Some have joined crowdfunders like the #InclusiveIndies initiative, and others have bought extra books direct to help tide them over a period of tight cashflow.
Subscription models, whereby people commit to buying, for instance, a book a month, have been another catalyst for direct to consumer sales. Digital promotions, like author events on Instagram, or reading groups on Facebook, have helped too—especially in lockdown, when it hasn't been possible for readers and writers to meet in bookshops, libraries or community venues.
Independent and specialist publishers, who tend to have a deep understanding of their buyers, have led this move into direct buying. Larger publishers have been slower to explore it—perhaps because they are anxious about compromising sales through their high street and online retail partners. But some in the industry think it is high time that changed. Leading agent Jonny Geller recently told the Guardian: "I've been saying this to publishers for 20 years: why do you not go into direct selling? You have the data, the bookclubs, the websites… television has worked out how to deliver content to people [but] publishing is just clinging to the same model it had in 1920."
Geller thinks the closure of bookshops will have prompted all publishers to think afresh about direct selling. How long this interest is sustained, and how much consumers' appetite for digital and direct content endures, remains to be seen. But as we settle into the 'new normal', this is undoubtedly a chance to reconsider the way books are bought and sold for good.