Commentary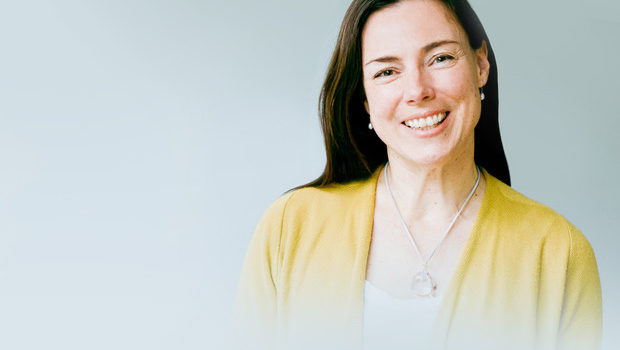 How understanding and segmenting your audience can help you create compelling content by Alison Jones
I began this series with the CIM's helpful definition of content marketing—the marketing and business process for creating and distributing relevant and valuable content to attract, acquire, and engage a clearly defined and understood target audience—with the objective of driving profitable customer action'. So far we've looked at 'profitable customer action'—WHY you're putting the content out there in the first place—and last time we started to unpack the idea of a 'clearly defined and understood target audience'—WHO you are creating the content for.*
Having an awareness of your target audience is a great start, but if you're going to create content that sings off the page for them you need to go further. You can't know every single individual who might potentially read your stuff, but you can identify the types of individuals you care about the most, and the better you understand them the more likely you are to appeal to them.
The core tool for this work is the persona. I spoke in the Extraordinary Business Book Club recently to Melissa Romo, Head of Global Content at Sage (the accounting software firm, not the publisher'), who described her job as 'putting a face on the audience': her team has defined six personas, and every piece of content they put out is squarely targeted at one of those six.
The persona began with software. When they're building a site or system, developers create a persona for each of their main user types, putting flesh on the bones by giving each one a name, a job, a family, hobbies, even deciding what car they drive and where they shop and go on holiday. They'll explore what makes them tick, their specific needs, frustrations, tone of voice and preferences. They'll find a picture to show what they might look like: sometimes they'll even create a cardboard cut-out so the fictional user is right there with them in the office. And then whenever they have to make a decision about design or functionality they check first: what would Jon/Cara/Ajay/Mavis make of this?
It might seem over-the-top, but there's something powerful about focusing on an individual. Think about when you watch news reports of disasters. The reporter speaks about the terrible loss of life and devastation, and you think to yourself, 'How awful. What am I going to have for lunch?' And then the camera turns onto a child standing desolate in the ruins of his home, the reporter tells you that he's lost his parents and nobody knows his name, and you forget about lunch. It's individual humans that touch us, and in just the same way creating an emotional connection with an individual, even a fictional individual, can give your content creation more focus, energy and engagement.
You can create more than one persona if you have more than one core target market but don't go crazy—the more you have, the less you can focus on any one.
Here are the questions I work through with my clients to help them construct a basic persona for their target reader:
If you could only have one reader for a particular type of content, who would it be and why? You can think of a particular person you know who represents the target market perfectly, or create a fictional composite if you prefer.
Define some of the characteristics of that person: consider location, age, job type/level, gender, family situation, hobbies, education and so on.
Think about what motivates that person: what are their key fears?
What are their daily frustrations?
What are their desires: what is it they want to achieve?
How can you help them most effectively? (Use their words, not yours.)
Where are they currently trying to source the information or services they need, online and offline?
How can you reach them, online and offline? What communities, groups, networks do they engage in?
What more do you need to know about them? How can you find out?
Don't get too carried away with the detail: focus on what's common to the people you're targeting rather than individual idiosyncrasies. But you get the idea. You might create the most devastatingly elegant content, but if you're not clear on who you're speaking to and why they give a damn, it could be little more than an elegant waste of time.
Next time we'll explore what 'relevant and valuable content' means: now you know your customers, what can you create for them?
* Oh OK, FOR WHOM, if you must.
Alison Jones, MA, MBA is a coach, content consultant and publisher passionate about supporting people and books that make a difference.
Email: thealisonjones@gmail.com
Web: www.alisonjones.com
Twitter: @bookstothesky