Firsty News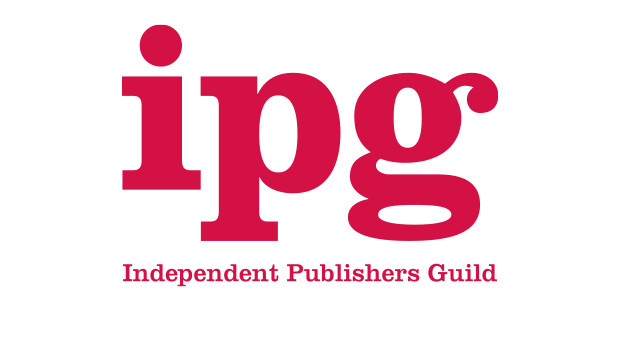 Ten things we learned at the IPG Conference
Firsty paid a visit to the IPG's Annual Conference in Oxfordshire earlier this month. Here are ten of the messages we brought home from a stimulating few days
1 Independents need to know their customers
The keynote Conference speech from Faber chief executive Stephen Page was very well received. He had plenty of praise for what IPG members have done. "Independent publishers have thrived in the age of attention and abundance because we are intimate with our product, our audiences, the writers we work with and, of course, our cash." But he also warned that they need to continually adapt to changing consumer habits, adapting their speed of publishing and engaging with customers. "In the future we'll spend a lot more time talking and listening to consumers… Whether they'll listen will depend on our skills."
2 Waterstones is getting better
Straight after Page's keynote, James Daunt took part in a lively Q&A session with IPG members, relaying the message that his turnaround strategy for Waterstones is starting to pay off. He revealed that Waterstones was overhauling its website—currently "pathetic", he admitted. "We will have a new platform from July which will give us something more adaptable." Waterstones was going to sharpen up its logistics and distribution too, he said, and needed to use its discoverability as a big selling point in its battle with internet and supermarket giants.
3 The digital market is still evolving
A good Conference session on ebook models proved just how many different ways there are to set digital strategies. Faber's Will Atkinson provided some interesting stats on ebook sales, including the fact that around two thirds of them are in genre fiction. For him, in digital as well as print, it is all about the four Ps of marketing: product, promotion, placement and price. In the same session, Oliver Gadsby of Rowman & Littlefield International gave a glimpse of what might be commonplace in the future when he said the publisher was aiming to be an inventory-free, always-available publisher, releasing its content simultaneously in hardback, paperback and digital formats.
4 We can all learn things from the music biz
One of the liveliest sessions was from John Dyer of Domino Records, who showed publishers what they could learn from the mistakes and successes of record labels like his—"the canaries in the digital mine," as he put it. He said publishers should try to repurpose their content as much as they can, think imaginatively about publicity, and above all be confident. "Back yourselves, and believe in yourselves."
5 D2C's time has come
Selling direct to consumers is a great way to help publishers build new sales channels. A Conference break-out session saw Richard Sullivan and Michael Ramalho talk about their D2C experiences via a project with—declaration of interest alert!—Firsty. It's not just about sales either—D2C is a good platform on which to talk to customers and work out what they want, now and in the future.
6 Everyone can conquer social media
Another popular break-out session was around social media, with Andrew Furlow of Icon Books and Alastair Horne of Cambridge University Press the navigators. It is essential for marketing, customer service, market research and building relationships, they said. Publishers don't need to cover every social media platform, but instead work out which one is best for them. And they shouldn't be afraid of letting their staff loose on it. "Find the people in your team who use social media already, and use their expertise and enthusiasm."
7 Publish local, think global
Independent publishers have been very good at exploring international markets, but there is plenty more scope for growing sales, said consultant Lynette Owen. She cast her eye over some of the biggest emerging markets, and suggested that Brazil, China, Russia, Turkey, Mexico and Indonesia were all worth pursuing. In the same session Ken Rhodes of NBN International advised keeping a close watch on the bottom line. "Don't get distracted by glamorous new territories and big unit deals—profit is what counts."
8 We need to be bolder on pricing
David Graham of Anova Books brought a thought provoking end to the Conference by suggesting that publishers needed to be more imaginative in their pricing strategies. They should be less timid and more confident about the value of what they're selling, he reckoned. "Our pricing is not sophisticated or dynamic enough… If we raise our prices we have to raise our standards of publishing, but it'll lead to greater profitability."
9 There are some incredible independents out there
The IPG Independent Publishing Awards was a great showcase for the best of the indie sector. Usborne was a very popular winner of the overall Publisher of the Year Award—a terrific example of a publisher that constantly challenges itself to get better and better, even after 40 years in the game. But all of the Awards showed the amazing breadth of achievement of independents—and the shortlist for the Young Independent Publisher of the Year, won by David Henderson of Top That!, shows there is lots of fresh talent coming through too.
10 It's good to talk
With 27 different sessions, 53 speakers and around 300 delegates, it was obvious that the IPG's Conference was more popular than ever this year. It shows that while digital communications have made everyone's lives easier, there is still a desire to talk, network and socialize. In an age when computers, smartphones and social media rule our lives, perhaps the need to get out of the office and talk to each other face to face has never been greater.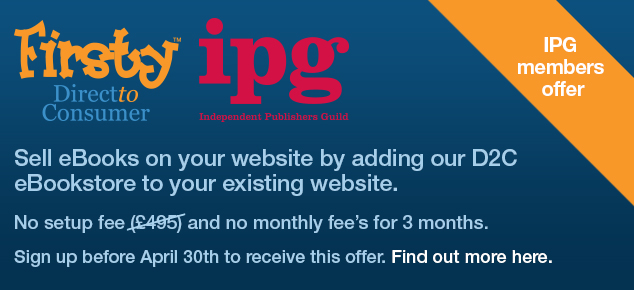 Firsty Group is offering all IPG members an exclusive opportunity to trial our D2C solution for three months without any obligation. Find out more about this offer