Commentary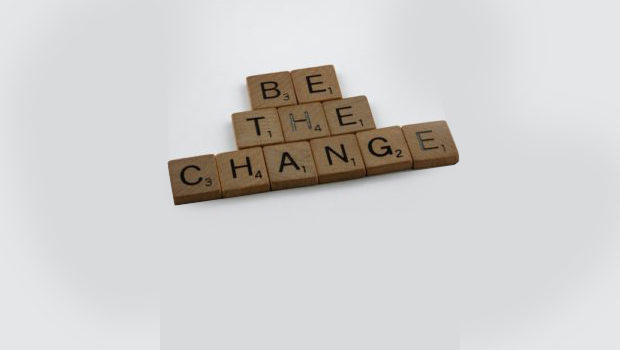 Allyship in Publishing
Editor's note:
Welcome to our April newsletter. Last month we mentioned we were looking forward to collaborating more creatively – and while we are enjoying working as closely as ever with publishers to continue making the most of their digital lists, we're also enjoying getting back to the office and collaborating more creatively within Firsty! We've always seen ourselves as being ahead of the curve in adapting to the ever changing landscape of publishing, and we're welcoming the creative opportunities that come with breaking up the screen time and catching up face to face.
We also mentioned a new look – those using Glassboxx will have noticed our app looking a lot brighter (we also very recently launched Glassboxx on LinkedIn – we thought it was time it got a space of its own, so be sure to follow for updates!). We haven't just stopped there though – we've updated our website and if you follow Firsty on social media, you'll see we've switched things up here also. We're feeling re-energised, and we're excited to be sharing that energy with publishers, distributors, and retailers alike.
Darin Brockman
Firsty Group Founder & CEO
---
In our last newsletter, we discussed the power that authors have over sales, particularly when the power of social media is harnessed. But what kinds of books are selling, and what motivates this? Increasingly, we are noticing books that reflect a more progressive mindset – a more progressive mindset demanded by more interrogative readers. Following the events of last summer and the #BlackLivesMatter protests that it sparked, not to mention the resurgence of the #MeToo movement, authors have responded with titles that range from academic to autobiographical.
For example, following the re-ignition of the #MeToo movement, we started seeing more books both by and for women being promoted. These books are focusing increasingly on lived experience and the ways in which this can be used to enact change, as well as challenging the ways in which this can be brought about. Earlier this month, Gina Martin, a popular political activist, announced the pre-order of her book Be The Change, in paperback. A  'toolkit for the activist in you', her book focuses on the grassroots actions that individuals can take, and emphasises the use of social media as democratising the accessibility of political activism – and this is something that she makes use of in real life, utilising her platform, with a following of over 96,000, for her campaigning. What is interesting is that the rise in feminist titles was not limited to new releases and pre-orders, but existing titles also. For example, ads for Clementine Ford's Fight Like A Girl, originally published in 2018, appeared, alongside many more. In this way, not just new voices but also existing ones have been boosted, adding to the discourse that has been spilling out all across the media.
Likewise, when the Black Lives Matter movement took hold last summer we saw an enormous rise in the popularity of books concerning racism, and in the amount of blogs, reviews, and book suggestions being put together in a bid to share and educate. The success of this discourse can be seen now, in organisations such as the Book Trust providing resources and book suggestions for children to aid discussions around racism. We saw a rise in academic titles being released, but also instructional ones – arguably the most influential of these being The Purpose of Power: How We Come Together When We Fall Apart, by Alicia Garza, co-founder of the Black Lives Matter Movement. Her book was released in October last year, and lays out an approach for social change – increasingly, we are seeing not just stories, but strategies, as books go from providing inspiration to encouraging direct action. It is no coincidence that these books come from the most active authors, accustomed to making full use of their resources.
We cannot gauge the extent of allyship within publishing from authors or book sales alone however – as with any industry, it is the decision makers that carry the most power to enact change. With major publishers such as Simon & Schuster and Harper Collins creating diversity roles, and many more publishing reports and plans around diversity and inclusion, it appears that the industry at large is setting itself higher standards. Bonnier's inclusion and diversity plan was born of a stark review into their workforce, recruitment practices, and gender pay gap, and includes a plan of action that they are holding themselves to, with training, new roles, and regular reporting. It is this commitment and transparency that lends itself to meaningful allyship and creates true change. And of course, it's not just what is done, but what is not done – Simon & Schuster US recently made headlines when they refused to distribute a book written by one of the police officers involved in the shooting of Breonna Taylor last year – in this way, it is not just what publishers do, but also what they don't, that becomes political, and these stances have meaning. While the concept of allyship is frequently dubbed as performative, decisive acts like these make a difference.
With readers demanding better, and becoming more and more active in their pursuit of more meaningful and more educational stories, the idea of 'doing the work' is no longer just for activists and authors, but, increasingly, publishers as a whole. The changes being made within the industry are not quick, but they are impactful – and with more voices becoming heard through more channels than ever, the opportunities for this kind of change are on the rise.