Commentary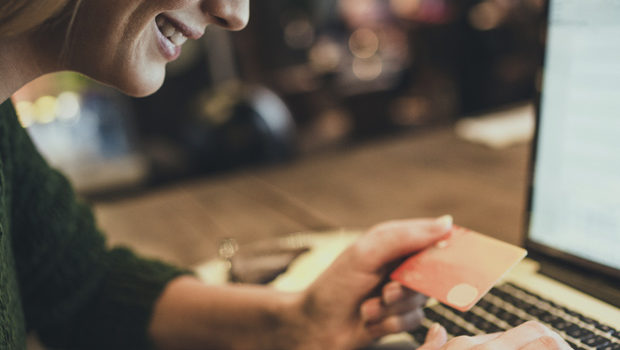 Cutting out the middlemen
One of the big publishing stories within the last month is the decision by Waterstones to stop selling digital content direct to consumers, and instead transfer them to the Kobo platform via an affiliate scheme.
The decision has been seen by some as a disappointing retreat – The Bookseller recently featured an excellent comment piece lamenting the news – essentially an admission that even retailers as big as Waterstones can no longer compete with Amazon on the eBook front. It is just the latest in a string of retailers to have made similar moves: Barnes & Noble shut down its Nook store in the UK in March, for instance, transferring its customers to Sainsbury's; and Tesco ended its Blinkbox service a year earlier. It has led to alarm at the prospect of Amazon becoming even more dominant in the ebook market.
Critics have also suggested that Waterstones should have tried harder with ebooks. Amazon is, admittedly, a daunting challenge for any retailer to take on. But Waterstones has an outstanding brand and, in its hundreds of bookshops, some great places to showcase digital as well as print content. Perhaps it now regrets not building a comprehensive and convenient ebook service sooner, or not buying an existing one that it could have bolted on, like Blinkbox.
But Waterstones' move is probably very sensible in the long run. Waterstones' chief executive James Daunt has long said that the company has not sold ebooks well enough, and the company had already stopped selling Amazon's Kindle e-readers last year. Kobo has "an excellence of service that we ourselves are unable to match," Daunt noted when announcing the latest move. Waterstones is now free from the distraction of ebook retail, and can focus on what it is brilliant at: getting print books in the hands of people up and down the country.
For publishers, too, Waterstones' decision might well have benefits in the long run. Even if they are disappointed at the loss of another ebook retailer, they should be pleased that it lets Waterstones go back to basics. They might also realise that by picking up Waterstones' customers, Kobo's hand has been strengthened as it tries to compete better with Amazon. Perhaps most importantly of all, this provides a moment to think about the particular advantage they have over both bricks and mortar print retailers, and the eBook retailers: that they themselves are the content owners – irrespective of format – and they know their products intimately.
They can blend and bundle the book in any way they like, selling ebooks by the slice, as well as whole print books. They can repurpose content in any number of ways: offering free samplers, for example, or sharing pieces on social media to tempt people to buy.
Additionally, many publishers often enjoy far closer connections with their readers than do retailers – certainly when comparing to bricks and mortar chains like Waterstones. Those publishers operating in content niches; those with strength in social media channels, or those with enthusiastic, innovative authors can really put themselves right at the heart of their communities, a position from which it is much easier to sell content.
Waterstones, as neither the owner of the content it sells, nor a specialist digital retailer that can deliver excellent reading experiences, clearly found itself caught in the middle with little to offer.
Publishers, though, can fill the gap that has been left. If they behave like Waterstones' staff—enthusing about books they love, offering intelligent recommendations and making book buying a really pleasurable experience—then more and more people will choose to buy direct from them.
For now, that shopping process with publishers isn't quite as good as it could be. Publishers who are serious about D2C need to give it the time and resources it deserves, investing in the infrastructure of their ecommerce websites and thinking of exciting new ways to promote and sell their content – whatever the format. But the good news is that D2C does not have to be hard or expensive. Publishers can quickly be up and running with robust and secure ecommerce facilities, and then concentrate on making their content as appealing as possible – through initiatives already discussed – and building great relationships with their customers…. (as many of Firsty's existing clients do now!)
Retailers like Waterstones have not decided to stop selling ebooks because it is technically too difficult—it is not—but because a) they could not get the shopping experience right, and b) they did not own the content rights which would enable experimentation. If publishers can succeed where retailers failed, then they will really start to see their share of the digital market increase—and Waterstones' move out of ebooks will come to be seen as an opportunity rather than a threat.