Commentary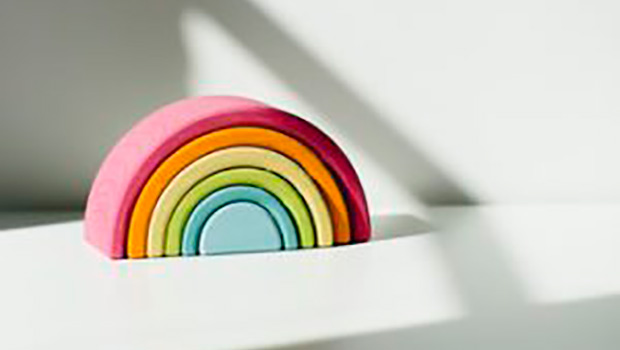 Pride in Publishing
Editor's note:
With summer now in full swing, we've had a great time attending and sponsoring several events, and have been excited to see an emphasis on direct selling. Of course anyone who has followed us for a while will know that we have been innovating in direct selling for years, and it's fantastic to see it coming to the forefront in a way which empowers publishers and heightens visibility and reach. Speaking of this, we're especially excited about our new partnership with Orion, to deliver the digital titles of their imprint, SF Gateway, using Glassboxx.
SF gateway currently offers the world's largest collection of classic SF, Fantasy, Horror and Crime, so for these to now be available direct for readers will no doubt create a shift in the discovery and accessibility of so many titles, from the classics to the more niche – good news given the ever growing demand for content! Readers will also be able to discover and buy books from within the apps, meaning that they can enjoy even greater immersion with SF Gateway on their mobiles. We're all about bringing publishers and readers together, and branded apps are a fantastic way to build on this relationship, which is growing increasingly important. You can check out our latest edition of Connections to find out more about what we have been up to with Glassboxx.
Darin Brockman
Firsty Group Founder & CEO
---
We have been talking more and more about branding, identity, and the connections being formed between publishers, authors and readers, particularly with authors providing a gateway to publishers and adding to brand identity. With June being Pride Month, we took a look at how the publishing industry showed up for Pride, and what it means to highlight LGBTQ+ identities.
In a world increasingly algorithm driven, where like leads to like, it is easier than ever for more progressive authors to appeal to readers looking for a wider array of representations. What is more difficult is the overarching challenge that publishers face, of expanding their brand identities in order to reach this more diverse readership. This challenge has been heightened by the jump in performative activism in recent years, with the Pride flag adopted by companies keen to attract more 'woke' consumers, but dropped just as soon as Pride Month passes. Publishing, however, has the power to deliver what so many industries can't – if one of the key impacts of reading is increased empathy, then books which reflect LGBTQ+ experiences have the capacity not just to raise awareness, but to encourage understanding, and even compassion, as well as providing reassurance and validation.
Social media has been a huge driver in pushing the momentum of the pride movement, with Harper Collins championing #PrideOnEveryPage. They offered a selection of LGBTQ+ books to read for pride month and beyond, such as The Queer Bible, and also included books for younger readers, such as The Black Flamingo, a Stonewall award winner. Likewise, Penguin launched a Reading is Fundamental campaign, and similarly offered a curated selection of titles, including We Can Do Better Than This, a collection of essays focussing on the future of LGBTQ+ rights. They featured books for children such as My Daddies!. Of course, books like these are important in celebrating the many different forms that families take.
Amongst the promotion of new and existing LGBTQ+ titles on social media and across publisher websites, Hachette launched a virtual pride festival – although so many events have been pushed online, the benefit of this has been a massive increase in their inclusivity. Sharing stories and being able to recognise oneself being represented in these is, naturally, important in a literary sense. But in a culture that is arguably less binary, and yet more divided, it is important that people both inside and outside of the publishing industry see the ways in which it is changing to amplify voices that previously may have been marginalised.
Determining how far publishing has come in its mindset and how much further there is to go is perhaps best measured by the questions asked and the discourse created by readers that are increasingly active in social justice, and more empowered than ever before to challenge the content they consume, as well as those that produce it. As we have seen from changing attitudes towards J.K. Rowling for example, fandoms can and will prioritise principles over plot – readers are no longer averse to demanding more from authors and those associated with the books they read, and this, we expect, will continue to inform the decisions of publishers, authors, and booksellers, when it comes to championing a much richer array of identities.