Commentary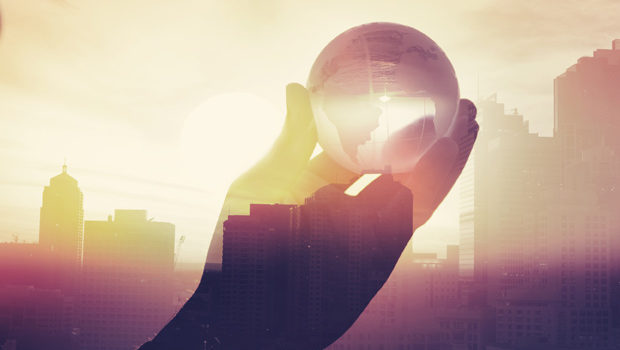 Nine tools for successful publishing in 2017
As 2016 draws to a close, it's time to look back on another year of huge change in publishing, and ahead to prospects for the next one. Here are some of the things we at Firsty think all publishers should equip themselves with for the next 12 months.
1 Top-notch metadata
As several industry conferences and other events have reminded us in 2016, generating and maintaining high quality metadata should be at the very top of publishers' priorities. Nielsen estimated a few years ago that books with metadata that reaches industry standards sell twice as many copies than books that don't on average. At a time when online discoverability is so crucial to sales, good metadata isn't just nice to have—it's essential. For publishers yet to achieve it, help is at hand from cross-publishing organisations include Book Industry Communication, Nielsen BookData and EDItEUR.
2 D2C capabilities
Along with ebooks, the shift to selling direct to consumers has been one of the biggest sales trends in publishing in the last decade. The IPG's recent Harbottle & Lewis Independent Publishing Report found that nine in ten of its members now sell direct to consumers, and between them generate an average of 30% of their sales in this way. Selling direct can generate higher margins and better customer engagement than any other channel, and getting the infrastructure for it right is vital. Firsty can help.
3 Mobile optimisation
Deloitte research suggests that four in five UK adults now own a smartphone, and in total look at them more than one billion times a day. It is where many people live their lives now, and it is up to publishers to meet them there. We need to understand how people behave on their smartphones, and engage them with content—video and audio as well as text—that grabs their attention. If current trends continue, any websites that aren't completely optimised for mobile users might soon be worthless.
4 A balance between p and e
To the delight of many, 2016 has seen the continued resurgence of print sales. Publishers Association stats show that print sales rose for the first time in four years in 2015—a trend that has continued into 2016, alongside a sharp fall in digital revenues. But that's not to say ebooks and other digital formats are obsolete: far from it. Monitoring the shifting balance between print and digital—and sometimes bundling them together—is going to be important as the e-revolution settles down.
5 Smart data management
We are in the age of big data. CRM systems, Google Analytics, Nielsen, retailer feedback, social media, Nielsen BookScan—these and many other sources put more market intelligence than ever at our fingertips. But gathering data is the easy part: it's finding out what it means that is the tricky bit. As Rowman & Littlefield's Oliver Gadsby and Digital Marketing Strategy author Simon Kingsnorth urged delegates at this year's IPG Autumn Conference, data should tell a story—so try to distil it into a dashboard that can be used to give the KPIs a narrative.
6 Sociability
Knowing your audience and giving them what they want, when they want it, are the central planks of marketing, and in 2017 they revolve around publishers' own websites and social media. But as experts often remind us, socialising with readers has to be an interactive rather than one-way process. People don't like being overtly sold to, so the trick is to start a conversation and gently convert interest into sales.
7 The right people
Despite all the technology now at play, publishing remains a people business at heart. While it is filled with talented professionals, the workforce is nothing like as diverse as it should be, though initiatives like the recent #WorkInPublishing week are helping to make it a more attractive career. Keeping hold of good staff is another imperative; good incentives and professional training can both help.
8 An entrepreneurial mindset
The IPG's recent Autumn Conference heard from two experts on the need for creativity and entrepreneurialism in publishing. Second Home and Libreria founder Rohan Silva urged publishers to get more imaginative about their workspaces and workflows, while The Curve author Nicholas Lovell emphasised the importance of a start-up mentality, regardless of how long you have been in business. Look for market gaps, be ready to pivot as opportunities emerge, and above all learn on your feet, he said—sound advice as we head into 2017.
9 A global outlook
For many outward-looking publishers, the Brexit vote has made 2016 a year to forget. As many people have noted since June, it is undoubtedly going to have all sorts of impacts on publishing. But the recent Frankfurt Book Fair was a reminder that publishing crosses boundaries, and that the exchange of culture and copyright between publishers in the UK and Europe goes on. In 2017, it is going to be more important than ever for publishers to be aware of the world beyond this industry.