Commentary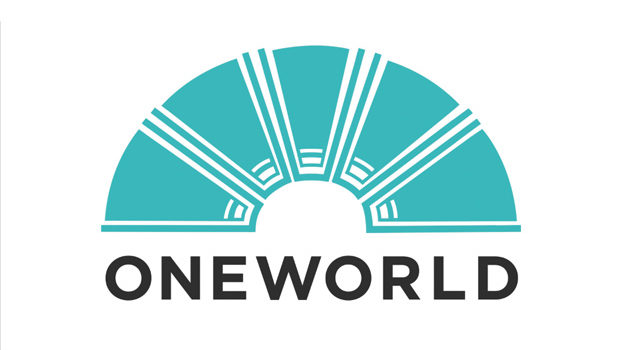 One World, two Bookers
To win one Man Booker Prize can be the high point of any literary publisher's career—but to win two is beyond the dreams of most.
That, though, is the feat of literary publisher Oneworld and its co-founders Juliet Mabey and Novin Doostdar. What's more, they completed the double in just two years—with Marlon James' A Brief History of Seven Killings in 2015 and Paul Beatty's The Sellout in 2016.
Four months on from Beatty's triumph, the achievement is still sinking in. "No-one expects to win one, so to get two has been incredibly exciting," Mabey says. "The first time was extraordinary; the second time was seriously unreal."
She acknowledges that winning the Man Booker requires a large slice of fortune, and an alignment of the tastes of the judges assembled for the prize. But it is also a hard-earned reward for Oneworld's bold and brave approach since it was founded three decades ago. "It's a vindication of our publishing interesting and diverse books without worrying too much about things like an author's track record."
Mabey also sees it as a triumph for the independent publishing sector as a whole, which generally takes more risks on books than far bigger and better resourced publishing houses. Oneworld's double caps a remarkable run of success for indie publishers, who have been responsible for 19 of the 36 books shortlisted for the Man Booker Prize between 2011 and 2016. And when smaller publishers get recognition like this, it makes the whole trade sit up and take note. "It's particularly important [for small publishers], because it's that bit harder for us to persuade booksellers to stock our titles."
Winning the Man Booker is not without its challenges. Mabey recalls getting to bed at 3am after Beatty's Booker triumph, then rising at 6am to join him on a round of television studio interviews.
That same day there were big decisions to be taken on print runs for the winning book. Predicting demand for Man Booker winners can be a nerve-racking experience, and Oneworld was conservative with A Brief History of Seven Killings, printing 80,000 copies but having to return for more a few days later. With The Sellout, viewed by retailers as a more accessible book for buyers, the print run was 100,000 copies for the UK and 230,000 worldwide. It shows the powerful effect of the prize on sales.
Another consequence of winning the Man Booker is that it can drain a publisher's resources away from other activities. As Mabey points out, that is a particular risk for small companies like Oneworld. "A lot of energy has to go into that one book—but you still have to do all the other things you set up to do."
But the benefits of the two prizes have far outweighed these trials. Besides the lift to sales, perhaps the biggest gain has been in Oneworld's profile in the publishing and bookselling trade. "It's made all the difference in the world," says Mabey. "There's no doubt we're much more on the radars of literary agents and booksellers now. We're still nowhere near the level of profile of the big publishers, but it has made people so much more receptive to our books."
It has helped Oneworld to make its mark internationally, too. Global awareness of the company's list is higher than it has ever been, and Mabey's schedule for the recent London Book Fair was full by January.
The impact on Oneworld's profile among consumers is more muted—but here too there have been advantages, with big spikes in traffic through the company's website and social media channels in the days following the two Man Booker prizes. With a few exceptions like Penguin, the names that readers tend to follow are authors rather than publishers, so the Booker double gave Oneworld two shots at building its brand. Its Firsty-built website was instrumental in that, providing easy navigation, simple updates and, importantly, an attractive homepage that proudly celebrates the twin Bookers. "It definitely helps with the first impressions of visitors, and we're really pleased with how it's working," says Mabey.
After so much excitement, what next for Oneworld? It has used the added exposure to promote the launch of some extensions to its publishing, including Young Adult books and an academic list. Taking its vision of inclusivity and diversity into picture books is another ambition. "We won't necessarily do more books but we will be doing bigger books," says Mabey. "We want to do what we're doing now but even better." And a third Man Booker Prize? That would be truly phenomenal—but after the last couple of years for Oneworld, it's far from impossible.
To learn how Firsty can help publishers create compelling websites, click here.