Firsty News
Firsty Express clients on the rise
Admittedly, we've been a bit remiss.
It's been some time since we last shouted about our Software as a Service package – and yet this bolt-on eBookstore celebrates its three year anniversary, and continues to thrive, with more publishers interested in signing up, following a hectic Frankfurt Book Fair.
And why not? It's a great way for publishers to experiment with selling their titles directly in eBook format – offer time-limited discounts, coupon codes, gratis copies to VIPs, etc.
And if you're a publisher with a WordPress site, it's now even easier to embed to embed the bookstore on your site. Once signed up, download the 'Plugin for WordPress' from the Firsty Express admin area as a .zip file, then within your WordPress admin panel, use the 'Upload Plugin' option to upload the .zip. This will put Firsty Express straight onto your WordPress site.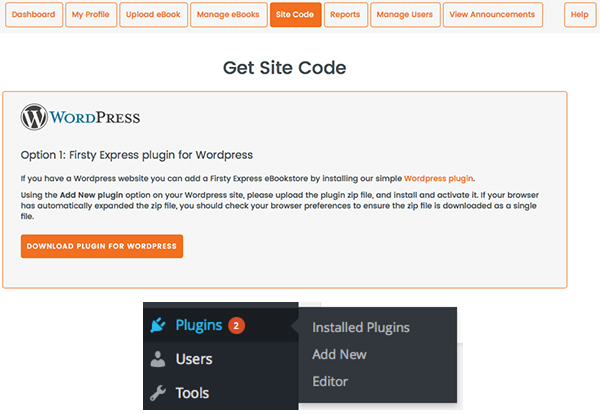 Adding an eBookstore to your site really is as simple as that.
But of course, we're more than happy to help out, and talk through the steps if necessary – drop us a note at info@firstygroup.com, or call us on 01635 581 185.
Or you can go to FirstyExpress.com for more information.