Commentary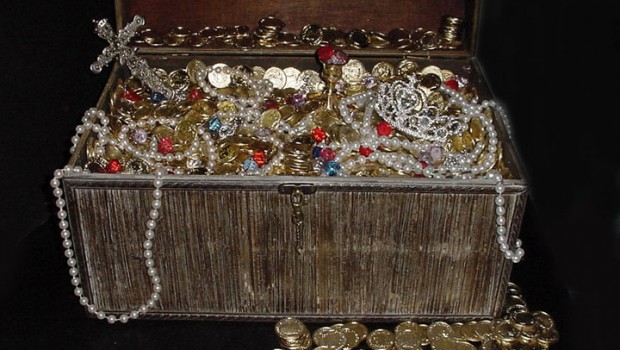 Lost symbol or treasure trove?
I used to spend hours browsing street book stalls, second-hand bookshops and libraries' 'throw-away' book bins. Not for just any old book. But books with real leather covers and decorative headbands, or with embossed cloth-bound covers, or with spines with raised bands and gold leaf lettering. And inside there might be marbled endpapers, a hand-coloured frontispiece protected by china paper, and cream-coloured paper for the text, slightly flecked and perhaps with some linen content. Marvellous to both the eye and the touch. And inevitably bought and added to my already heaving shelves of 'real' books. It became an addiction.
Fast forward a few decades and I am sitting in the offices of the eBook company, Firsty Group, in Newbury, UK, with an iPad in front of me and looking at the latest eBook that the company has produced for a major children's publisher. Not just any old eBook. But an eBook app, with sentences that turn red or blue when you run your finger along them, words that spell themselves out aloud if you touch them, drawings that you can drain of colour and then repaint from the online palette provided, and illustrations that move and make sounds when you touch them – a gate opens and creaks, a monkey nods it head and chatters. An eBook that comes with its own narration but, if you prefer, you can record over the narrator's voice so that it's your voice the user (your child, while you're away on a business trip?) hears. Marvellous to the eye, the touch and the ear. This could become an addiction.
The rise of eBooks – ordinary or app – brings with it the inevitable question: does this mean the end of the printed book? If book publishers play their cards right, I think the answer is no. We are at a crossroads in the evolution of books, just as we were almost six centuries ago when Gutenberg invented the printing press and people across Europe lamented the demise of the handwritten book. Choosing the right route to take from here requires book publishers to change the way they think about the format, content, purpose and scope of books, and to do so with great imagination. They need to respond, quickly and willingly, to fast-changing reading habits and a fast-changing literary culture. But – just as important – they also need to respond to the deep affection that people have for the printed book, for the feel of it and the familiarity of it.
Can they do both? I believe they can. The printed book need not become the lost symbol of a bygone literary culture, but a beautiful object to be bought and read and then placed on the bookshelves in studies and sitting rooms alongside other beautifully produced books. It is not the days of the printed book that are numbered, but rather the days of the mass-produced book, whatever its genre, with its poor quality paper and flimsy cover and no intrinsic beauty at all. If publishers play their cards right, its place will be taken by the eBook, while the printed book will become what it once was, a treasure not just for the mind, but also for the eye.