Interviews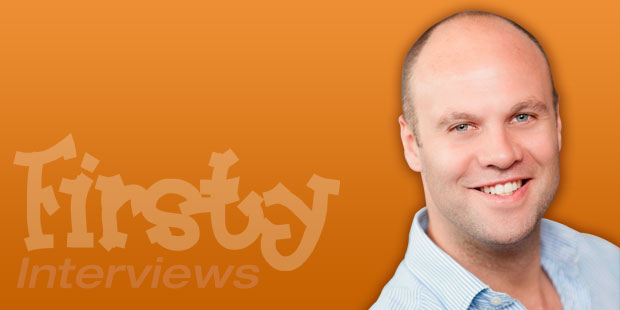 David Henderson, Managing Director – Top That
At a time when publishers are trying to strike the right balance between print and digital, the versatility, agility and innovation of Top That Publishing has lessons for everyone.
A packager, publisher and now a digital developer, Top That has plenty of bases covered. And as a two-time winner at the IPG Independent Publishing Awards—of the Digital Marketing Award in 2012 and the Digital Award in 2010—it has clearly cracked the code for imaginative and commercial publishing in the digital world.
Top That also grew its sales by 25% in its latest financial year to the end of June—no mean feat in these challenging times. Managing director David Henderson says much of the growth has been achieved by taking a widescreen view of publishing, rolling out products like its Froobles pre-school brand across a whole host of digital and print categories. He has also used his company's expertise and contacts to spin off a couple of very interesting new digital platforms that, while very much part of Top That, are effectively start-ups in their own right.
One of them is Playcreate, a digital packaging business launched at this year's Bologna Book Fair. It mirrors what Top That does in its print packaging business for the app world, planning and developing digital products that can be used on a coedition or bespoke basis around the world. It also helps children's publishers learn how to use apps to market their books, monetise their content better and make the most of the wealth of great material that many of them have in their backlists. "A lot of people were asking us how we did our apps, so it made sense for us to step in and lend them a hand with it," says Henderson. Playcreate has certainly gone down well in children's publishing, with projects for some major global children's brands already in the pipeline.
Top That!'s other new platform is Loved by Kids, a place on the web where children, parents and schools can go to find the best new digital content. The role for Top That here is of curator, providing people with a one-stop-shop for good quality products like apps, animated stories, eBooks and other resources, and saving them the hassle of trawling through myriad websites and online stores. Its innovation lies in the fact that it will feature content from children's publishers beyond just Top That; talks are ongoing with several of them, but Henderson is now inviting others to get involved before the platform launches early next year. "We want to give publishers an alternative to just pumping product into app stores," he says. "The great challenge for parents is discoverability—identifying what is right for children and accessing it. Loved by Kids will be the quality control and a stamp of approval."
The new platforms are getting only a soft and fuss-free launch for now, but that is how Henderson wants it. "I'm a big believer in doing the hard work before you start making a splash. A lot of digital start-ups hype themselves to the skies and then disappear without trace."
Top That is out to shatter some misconceptions about digital development—like the cost of building an app, which is lower than many publishers think. Henderson also wants to reassure those who have been turned off apps by start-ups who blind them with digital jargon. "We know what it's like for publishers to be pitched at and promised the earth. But they don't talk geek speak, and why should they? So a lot of what they're told goes over their heads. We speak the language of publishing, and that puts people at ease."
With these new strings to its bow, Top That has a good perspective on the growing digital market, and Henderson is bullish about the future. "Print publishing is still king in children's books, and all our books have an interactive, touch-and-involve element that parents really value," he says. "But if we can offer the same sort of interaction in digital then there's no reason we can't grow sales there—and as children get more and more familiar with tablets the market will grow. Everything in digital is additive to our print business, and we shouldn't think of it as a case of one or the other. There's plenty of room for both."