Blog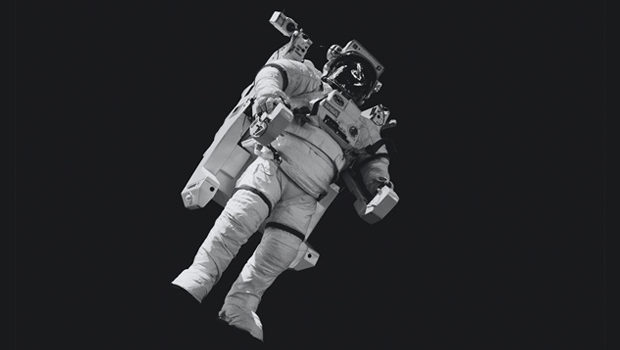 Earth to Mars – When Authors Make the Stars Align
The story of The Martian's publication is quite ridiculous, if not frustrating. What happened for Andy Weir is astonishingly rare and lucky. Not all publication stories are. For him, the stars aligned; phone calls for hardback publishing rights and movie rights came in the same week. That doesn't happen to everyone. But the key message to take from this fable is not about the rocketing success, but about how instrumental the author is when releasing a book. It's about how an author's interaction with his readers helped to bring his book from blog (yes, blog) to page.
Andy Weir wrote and published the first chapters of The Martian on his personal blog (which is bare bone html and live on the internet still, unedited since 2016). He wrote frequently on the blog, with stories including "Holmesian fanfiction focusing on Professor Moriarty." His most popular piece, a thousand-word short story, "Egg," went viral from the blog and is now available in several translations. So, how did the book grow beyond one writer's blog? The key here was the readership.
Anyone who has read The Martian will know that it's an obsessively, beautifully scientific story. Weir described himself as a "space nerd," the kind of guy who reads up on orbital mechanics for fun – as he explained in an interview on his site, "I realised I had accidentally spent my life researching for this story." So, he wanted to get the science right. He went to some lengths too, saying "I actually calculated the various orbital paths involved in the story, which required me to write my own software to track constant-thrust trajectories."
This level of authenticity is exactly what made people read it. The early versions of the book attracted scientific minds, and some of them began to offer feedback. "Chemists actually pointed out some problems in early drafts," Weir said, which he was grateful for because chemistry wasn't his area of expertise. Sure, this book is pretty unique in how its author accepted feedback while publishing it, but that process was not too far from the writing process of any book, to which well-informed research is crucial. It's merely that, for a short time, this process was almost… collaborative. What resulted was the birth of a small (but dedicated) readership and fan-base of both Weir and his book. So dedicated in fact that Weir decided he had to make the book available for people to read formally. Because they begged for it. He put a combined PDF on his blog, but readers had trouble downloading it – only then did he turn to Kindle Direct Publishing.
While Kindle Direct Publishing worked for Weir, the publishing world has grown leaps and bounds since 2011 to offer no shortage of digital self-publishing options. Authors all over are able to publish their works easily, whether they seek preferable revenue or simply to get it out there. For Weir, it was the latter, and he published it at the lowest possible price – $0.99.
Once the book was on the Kindle store, more people downloaded it than had ever downloaded the free version. Then readers left reviews. The whole thing snowballed… and we know the rest. A Hollywood movie adaptation of the book starring Matt Damon was in development before the book was even published in print. Weir won the J.K. Rowling level of authorial success that isn't worth even dreaming of. He even worried that it was an "elaborate scam." But as I say, that's not the point. This story is powerful because the book in its creation is a testament to the author and reader bond. Not because a few chemists gave him feedback, but because a loyal readership became desperate for Weir's book.
The Martian's tale of publication shows how valuable authors are in the promotion of their own titles. Whether delivered directly, or via third party routes to market, the science here is simple; the readers enjoy the books, so they love the author. When the author releases new books, the readers are ready and waiting.
So, authors, utilise it. Nurture and mobilise your readership. Promote your titles shamelessly to the people who most want them. Help your publishers out. You may not sell movie rights – but if step one is making your book accessible to your readers, step two is making sure they find it.
We can help you do both. Our solution, Glassboxx, enables you to deliver eBooks and audiobooks to your readers quickly, directly and fairly. Oh, and you'll take much bigger margins. Sound good? Get in touch. We'd love to hear from you.