Blog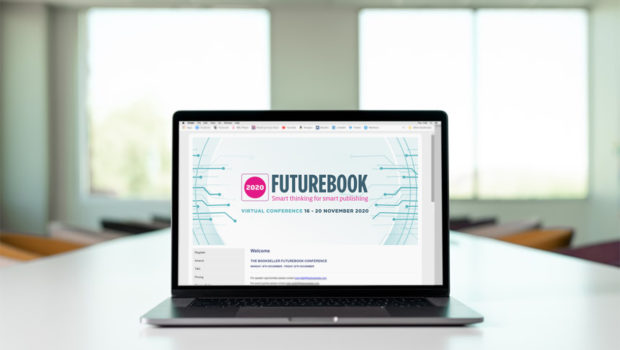 Why Publishing Events are Better Online.
2020 has seen many in-person events adapt and morph into online events. From book launches and award shortlist announcements to publishing conferences and book fairs. These, in one respect at least, make this year a blessing for many publishing hopefuls, whose access to virtual 'webinars' has rocketed. Meanwhile, The Bookseller's 'FutureBook' contends that publishing events could work better online.
The recent campaign, #WorkinPublishing, has been running all week thanks to the Publisher's Association. This invites many industry professionals to offer tips and their time generously. Thanks to things like Zoom, it's now easier than ever to do so. No travel and no (well… less) stress. Penguin and The Spare Room Project launched The Spare Zoom Project in October which encourages much the same thing. So, for people trying to get into the industry, lockdown made publishing events infinitely more available.
As for publishing professionals, the situation is equally rich with opportunity. BookMachine has managed to thrive off the immobilisation of its community. They have adapted quickly this year to take all forms of the company's events virtual – from #WednesdayWisdom to #Unplugged events every month with industry leaders. Publishers have found that online events make it easier to connect authors and readers. Ultimately, people are always keen to imitate in some form what has been taken away and readers are no different.
The Bookseller's 'FutureBook' conference this week demonstrates an impressive way to pull off a major online conference. Sponsors (including our very own Glassboxx) have been able to display 'trailers' throughout the commercial breaks between streams, giving them a more creative chance to advertise. With talks and keynotes pre-recorded, the result is a seamless stream with a pleasant interface and far less connection and technical difficulty.
Could this be a model for book fairs and conferences to come? We touched on this in our newsletter, but after the buzz of 'FutureBook', we couldn't resist bringing it up again. Perhaps the networking element to these events is more difficult – as the bizarre and often University seminar-level-silent 'break-out room' often proves. Nonetheless, the delivery of talks and panels makes for a much easier user experience.
The publishing world is now constantly connected, with opportunities to engage with publishers and companies cropping up monthly. As we move to a world of direct buying, this forced migration to an online events world has made it easier for publishers to engage with readers. Who can say whether it will stick?