Commentary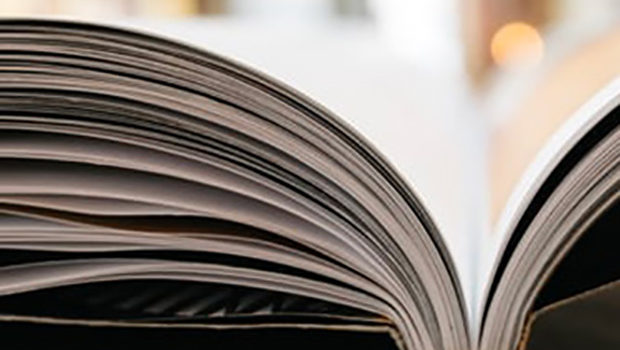 The Future of Fulfilment
Editor's note:
Welcome to this month's newsletter! It's been another busy month for us, especially with the beginning of our joint venture with Ulverscroft. As part of this, we are providing a new accessibility focussed website for The Reading House, with Glassboxx integration for audio downloads. It's especially exciting to be working with a publisher that offers so much content, in so many different ways– although specialising in large print books, the Reading House offers several different types of audiobook, catering to many different preferences.
We were also excited this month to be sponsoring FutureBook, which went from being a one day in-person event to five days of online keynotes, interviews, conferences, and panels. As much as many of us will be missing the atmosphere of a face to face event, I think it's safe to say that we have all enjoyed five days of discussion and insight – from talks around the future of audio to conversations around diversity and sustainability, the range of topics touched upon has been more varied than ever before. Of course, we enjoyed telling everyone more about Glassboxx during our masterclass – we're proud to be providing a platform that we can see playing a pivotal role in the growth of digital and the changing face of ecommerce.
Darin Brockman
Firsty Group Founder & CEO
---
What we can gauge from the last month, and from five days of FutureBook, is that there has been a huge strength of response to new challenges posed by the Covid pandemic. There is uncertainty, to be sure– no one knows what Brexit will bring, along with the potential of continuing intermittent lockdowns. However, there is certainty in the resilience of the industry, and where there have been challenges, there have also been massive opportunities. We have already discussed the ways in which digital content has soared, and this trend shows no sign of abating – Nielsen data shows the seventh year of consecutive double-digit growth in the UK audiobook market.
This continued growth has been responsible for some significant successes – publishing heavyweights HarperCollins and Simon & Schuster saw significant global sales increases in the last quarter, and this was due in no small part to digital sales. However, these successes are not limited to trade publishers alone –independents have been at the forefront of creative new ways of getting their books to readers.

From Glasgow's independent bookshop Category Is Books offering local deliveries by bike and even skateboard following the first lockdown, to one of the greatest success stories to come out of these adverse times, Bookshop.org, indies have come together to meet a seemingly furious demand. On their website, Bookshop.org state that "As more and more people buy their books online, we wanted to create an easy, convenient way for you to get your books and support bookshops at the same time".
And why not? We are seeing independent publishers and bookshops growing in confidence, and with this, the tide is turning increasingly against Amazon, which currently holds a huge monopoly on book sales. While concerns surrounding this monopoly increase, so does the desire of independents to diversify their revenue streams and, to a larger extent, the market. Bookshop Partnership Manager at Bookshop.org, Mark Thornton, went as far as to say "I see bookshop.org as being part of a much broader movement, a revolution if you like, against the Amazon empire".
This need to reach readers on an alternative platform is not just commercial, it is emotional. Independents are feeling more of a need to connect with readers, and this need for connection in ecommerce is representative of a larger trend. Given Bookshop.org's values, it is no coincidence that their UK Managing Director, Nicole Vanderbilt, formerly ran Etsy's international business. There is an emphasis on Bookshop.org, just as with Etsy, on the emotional rewards for customers supporting independent businesses, particularly in the run up to Christmas. At the time of writing, Bookshop.org had raised £207,739.85 for local bookshops – a figure proudly displayed on their website, a sort of progress bar in this revolution.
The strength of the industry's reaction to the Covid pandemic, and to fulfilling the demand for books, can be exemplified by the Booksellers Association's  letter to the government earlier this month, calling for bookshops to be classified as 'essential' retailers.  Although a controversial call (if Twitter was anything to go by), it was not without a firm rational. Historically, the arts have thrived through times of hardship, not least of all because they are often fuelled by it (think of the number of people who have gone on to create their own creative businesses over lockdown), but because it is so needed. When furloughed, what did people do? They consumed eBooks and audiobooks to be sure, but, as the popularity of Bookshop.org can attest to, physical books also.
But there is a further side to this, and one that we trust will become increasingly important – accessibility. Bookshops and libraries are places for those who do not, or cannot, access books digitally. Whereas the industry has adapted primarily with technology, we cannot forget that adapting, by definition, cannot refer to any single way of doing things.  Our partnership with Ulverscroft goes to show that new platforms can go hand in hand with more traditional set ups. Whereas The Reading House is a leader in large print books, it has a huge array of audiobooks across multiple formats and customers can order over the website, or over the phone. This gives readers much more choice in the kind of content available to them, as well as how they choose to purchase and experience it.
During FutureBook, Tom Weldon, Chief Executive of Penguin Random House UK, said of books that "the demand seems even greater than ever before". This demand rings true for both print and digital content – the only difference is in fulfilment, and the ease and availability of this. Bookstores have played a crucial role in fulfilling this demand, and, like the book fairs that we spoke about in last month's newsletter, the power of the personal touch, in whatever form it comes, is so often a crucial aspect in the resilience and creativity of the publishing industry.
What we are seeing are new ways of supplying a common demand, although what they have in common is a personal, if not in-person touch, which we predict will become increasingly important. While we will be glad to see bookshop doors open once again, platforms like Bookshop,org and Glassboxx are revolutionising the way in which demand for both print and digital content is fulfilled.