Blog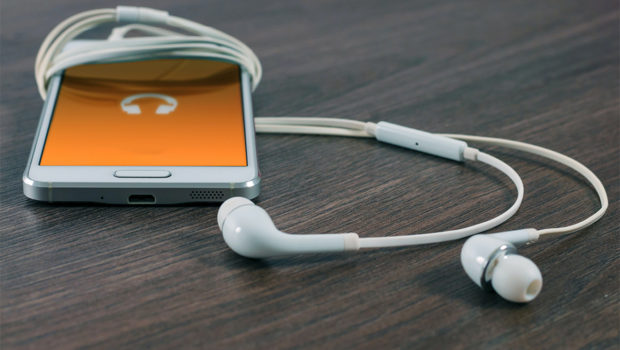 Why Audiobooks Speak Volumes for Dyslexic Readers
The "audioboom" is in full swing and nobody can pinpoint exactly why. Whether it's portability, mobility or just the comforts of the human voice, audio is surely a rising format with podcasts also seeing a surge of popularity in recent years. For many people with dyslexia, reading has long been a frustrating, laborious experience. The audiobook means that they can finally and thoroughly enjoy the world of books.
The Learning Ally investigates the applications of audiobooks in education, explaining how they can assist the process of learning to read. They explain "listening to an audiobook while following along with the text can actually help bridge the gap between decoding words and assigning meaning for kids with dyslexia." The audiobook enhances the learning process – "by listening to text, these kids can access content that may be above their current reading levels making learning new information more efficient."
On a more obvious level, listening to books allows people with dyslexia to get lost in stories just as much as peers. Now is a good time in terms of accessible resources for struggling readers.
Ulverscroft have been providing large print books since 1964 for visually impaired readers, along with physical audiobooks. They operate to ensure everyone can read a book – "regardless of their vision," which pertains to dyslexia. Whether large print or audiobooks is the solution, there are now a plethora of resources out there for dyslexic readers to absorb stories. In a joint partnership between The Reading House, Ulvercroft's retail home, and Firsty Group, it will soon be delivering downloadable audiobooks alongside large print, MP3s and CDs. As such, the notion of "accessibility" in the UK (and in publishing) is ever growing.
The site Barrington Stoke is devoted to providing dyslexic friendly print books. These include "a dyslexia-friendly layout, typeface and paper stock so that even more readers can enjoy it," and the site includes retellings of classics like Jane Eyre, edited for different age groups. So, there are plenty of ways that different charities and companies facilitate dyslexic-friendly reading.
Audiobooks more than anything are a brilliant way to encourage children to read who may struggle or simply be uninterested in print books. Tips on helping dyslexic children from Barrington Stoke and Dyslexia Action include "Audiobooks can be a great way to engage the whole family in a good story, especially during long journeys." Perhaps that's why then; because audiobooks make reading a family – or at least shareable – experience.
The audiobook has brought classics and beloved franchises such as Harry Potter to struggling readers who never have had the chance to read them. At the beginning of lockdown, The Wizarding World invested in an audiobook version of Harry Potter on Spotify, each chapter read by different narrators including Daniel Radcliffe, Whoopie Goldberg and Stephen Fry.
If the audiobook is bringing experiences such as this to struggling readers, little more needs to be said. People with dyslexia who couldn't or rather wouldn't read now can, and there's something wonderful about that. As one of our recent #WeekendWisdom posts quoted, "Audiobooks speak for themselves."